How does one join or move further along the health movement if their budget doesn't allow for it?
I explore solutions to that question on my youtube channel. Go hereto view my three strategies – one for different situations.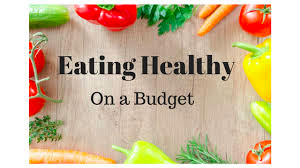 Yes, that's right!
Some people can afford to live healthily but are blocked by a lack mentality. Some people need help reevaluating their budget and shifting items to make it possible and some people really are budget poor as in they have very little money to pay for nutrient rich.

I share what to do in each of these situations. There is a solution!

Which one are you? consciouslivingstrategist nutritionstrategist budgetpoornutrientrich morebangforyourbuck foodaffordable
Anonymous asked:Wondering if you have heard of Daily Harvest meal service? Looking for a way to eat healthier and I do no cook. Btw, really enjoying your emails and many interesting resources. Thanks! Emily in Langley
Hi Emily,
So great to hear from you. I am glad you are enjoying my emails and resources. How did you hear about me?
I have heard of Daily Harvest. They seem to be doing a good job, especially serving those who don't like to cook and/or are busy. I am hearing that a lot lately:). Great way to start and many people are choosing to coach with me and use that money to begin becoming more comfortable and self-sufficient in this area. No wrong way. Are you open to explorijg? Best, Gina